Online accounting software.
Designed and made in Australia for Aussie small businesses.
Invoicing, expenses, cashflow forecasts, inventory, bank connection
and single touch payroll all from $20 per month.


NEW: inbuilt e-commerce integrations for
WooCommerce, Shopify and BigCommerce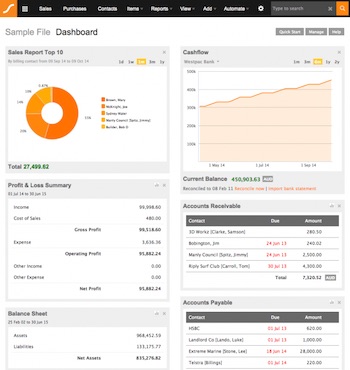 What is online accounting?
Saasu is browser and mobile online accounting (Apple or Android).
We securely manage data on cloud servers at Amazon and Rackspace in Australia.
Learn about online accounting features.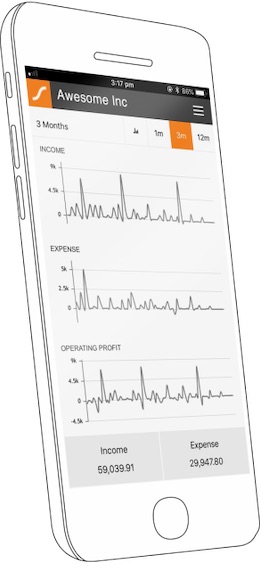 Who's it for?
Saasu is designed for sole traders, contractors, startups and small businesses.
Thousands of product and service businesses use cloud accounting
to get their BAS and Single Touch Payroll done.
What our customers say
I've been enjoying using Saasu for years and appreciate very much that they are moving forward with new features and ecommerce automation.
Larisa Alexander, TriShave
It's a great product and just keeps on getting better and faster.
Rod Bland, RamCity
I'm not an accountant and I don't want to hire one just to get on top of my expenses and BAS returns. Saasu helps us little guys to know where we stand in our business so we don't drive with our eyes closed.
Anthony English, Business coach
Thank you for all you do behind the scenes to ensure we, as BAS Agents and our clients are kept up to date with tax obligations and ease of use with your online platform, particularly during our changing economy.
Kim Sargeson, Bookkeeping Solutions
Online Accounting Benefits
Remove cashflow fear. Automatically track your future cashflow three months forward.
Get paid fast with professional invoices customers can click to pay online. Repeat bill and charge credit cards.
Automate data entry with bank feeds. Just minutes to setup. Transactions flow straight into Saasu from your bank.
Strip, Paypal and eway are supported payment services. Customers can manage their invoices online in the customer portal you can now offer them.
Saasu synchronises popular business apps with your online accounting. Connect e-commerce platforms like Shopify and WooCommerce.
Anywhere, anytime. Work from home, the office or on the road. Collaborate with advisors using real-time reports.
Real time dashboard and reports that keep you on top of KPI's and cashflow.
Tags for jobs and projects. Reporting is highly customisable using tags and other filters.
Automate debt collection so you don't have to make those dread calls asking for money. Saasu does the dirty work by sending out statements and reminders.
Keep on top of your expenses and pay multiple suppliers in a batch payment. Categorise expenses to see where your money is spent.
Avoid spreadsheets that cause duplicate data and incorrect calcs. Online accounting connects with payment systems and banks to collect accurate data.
Data privacy assured with user access levels. Read-only, edit and hidden options. Staff and contractor timesheets without seeing any sensitive info.
Small plan trial. No credit card required to try Saasu.