Saasu Online Accounting has a free invoice portal where you can collectively see all invoices issued to you by any business that uses Saasu for online accounting and invoicing.
You can view list of all invoices that have been issued to you by any business using Saasu.
You can pay invoices directly from the portal. When the payment is successful, the invoice will be marked as paid.
If you have opt in for a recurring charge, you can update your credit card details and also opt out from the recurring charge.
Please note that any foreign currency invoices will be marked as read only as we do not support online payments of foreign invoices.
Save and manage your invoices
Saasu – the small business accounting software which runs in the cloud, is used by thousands of businesses for invoicing their customers. If you have received an invoice such as the one shown in the screenshot below, it means your supplier has issued you the invoice using Saasu.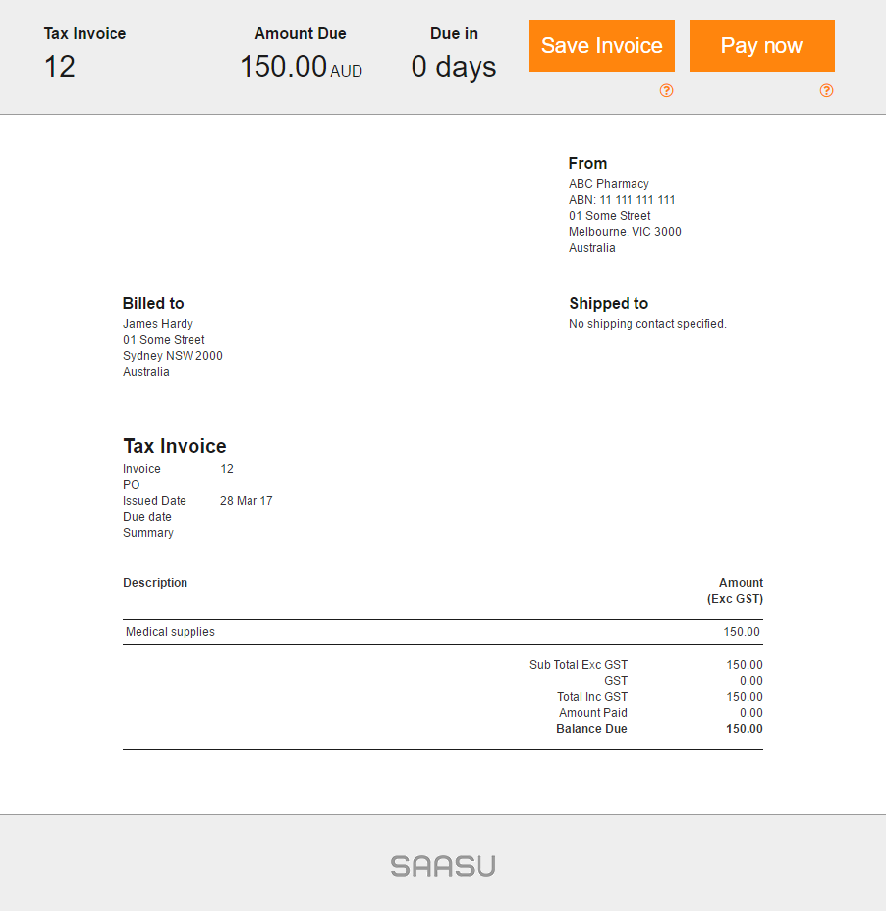 Save an Invoice
You have the ability to save an invoice issued to you via Saasu, so you can log in anytime and view and/or pay the invoice from the Invoice Management screen.
It is a free, convenient portal to locate and action supplier invoices issued via Saasu.
When you click on Save Invoice button, you will be prompted to create an account for yourself with Saasu for security purposes.
This ensures that only you – the intended recipient of the invoice – will be able to securely access it at anytime. Creating your account only takes few seconds and you will then be redirected to your Invoice Management screen which will display the saved invoice.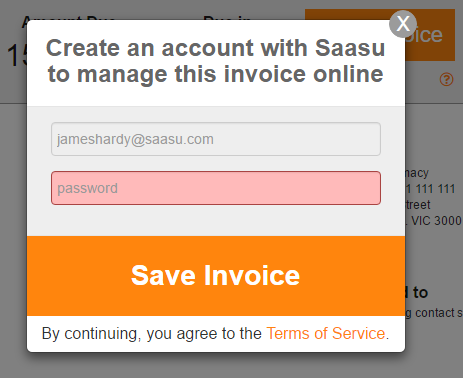 Manage Invoices
After creating your account, whenever you receive an invoice issued via Saasu again, you will see the Manage Invoice button as shown in the screenshot below.
When you click on the Manage Invoice button, it will prompt you to enter your password for the Saasu account you created in order to authenticate and redirect you to the Invoice History screen to view all your invoices.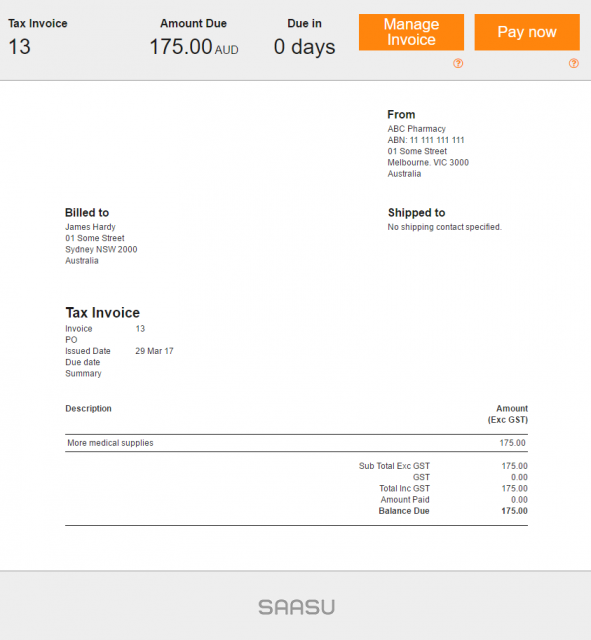 Want to try Saasu invoicing for your own business? Click on "Try Saasu For Free" button in the Invoice Management screen to setup your company to get up and running in no time.